Our pie and mash mail order service is perfect for those people who aren't able to visit a pieshop for their favourite London meal. With just a few clicks your pie & mash will be ordered and then delivered via courier within a few days.
The Goddard's family business goes way back to 1890. We still have our very busy pie and mash shop in Greenwich but also offer our famous handmade pies to buy online.
You can start with small orders like 6 traditional pies with liquor or 4 servings of pie mash and liquor.  But we also offer large boxes of 32 pies with liquor, perfect for family gatherings or parties. Every order is made, prepared and packed by our trained staff before being dispatched by overnight courier using insulated boxes. Delivery covers all of mainland England & Wales and Scottigh lowlands.
You can add extras like chilli vinegar, extra liquor, personalised pies, mugs and even bags. Lots of customers will buy for someone else and have it delivered directly to them as a surprise. We'll even include a personal message from you with any order, no charge!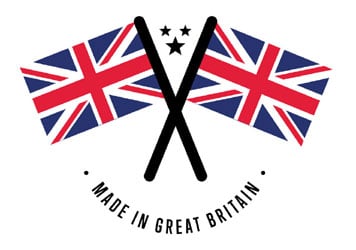 All payments are completely secure as they are all handled by PayPal. You don't need an account with them, just use your preferred card to pay.
If you like you can set up an online account with us so all your past orders and addresses are available. This makes future orders that bit quicker.
Our Goddard's pieshop website has been designed to be easy to use whilst also offering our wide range of products to purchase. If you have any questions or are unable to use the website feel free to call us for help on 01732 252525 Monday to Friday.
So why not treat yourself or a friend to some Goddard's handmade pie mash and liquor today! Shop now