It's taken a while but our new gluten free minced beef pies are now available to buy. For now, just the minced beef variety will be made, which is perfect for some traditional pie mash and liquor.
Pie shop liquor would normally be made with flour which, of course, contains gluten. However, our new and exclusive instant parsley liquor is made without using flour and is gluten free. So if you need to avoid gluten but still want to enjoy London's finest pie mash and liquor you're in luck!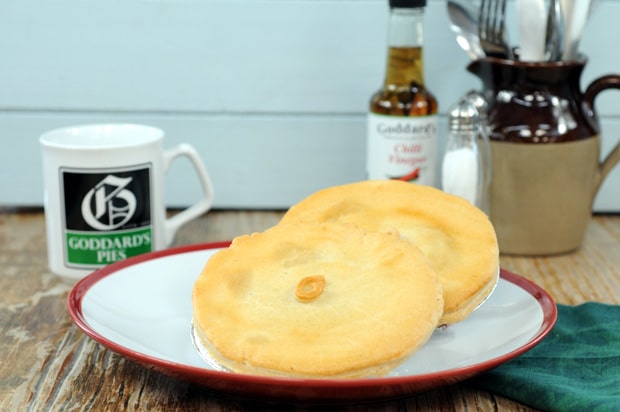 These new pies are handmade by Goddard's using our own gluten free pastry and filling. Just like the traditional pies, the filling is made using 100% British beef with a little gravy and no onion, garlic or flavours.
You can order them online now and they are also available to enjoy at our Greenwich pie and mash restaurant.