Handmade, high quality and personalised pies. A unique gift idea.
Our personalised celebration pies are now available to order online with UK delivery. Surprise someone with a personalised pie for their birthday or anniversary.
These larger, handmade pies, still have our famous Goddards pastry with tasty fillings but with one important difference.
You can add a message of your choice to the pie.
There's 4 flavours to choose from; Minced Beef, Steak & Ale, Chicken & Mushroom, Cheese Potato & Onion
This larger pie weighs approximately 1.7Kg and is 9in/23cm in diameter.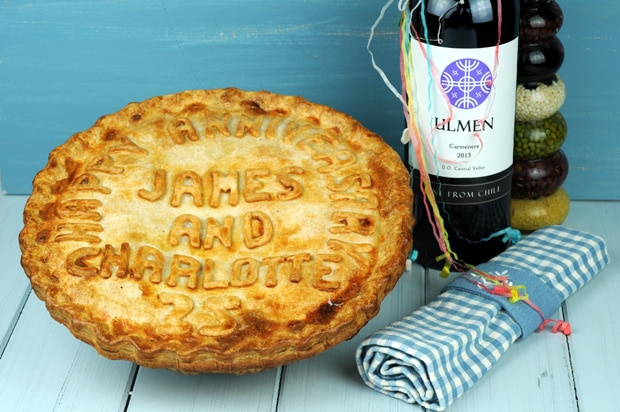 You can tell us your message with a maximum of 40 characters including spaces. Our pie makers will carefully place pastry letters on to the pie top to create your message before expertly baking it. It's then cooled and packed ready for delivery.
As these pies are made to order there is a lead time of 7-10 days so please leave enough time for your order to arrive.