2012 offers a wonderful opportunity for food businesses all around the country to put new and exciting food items on their menus and stimulate new customers. This year will be the most patriotic year in our lifetimes with both the Diamond Jubilee and the Olympics and its important to plan ahead for maximum benefit.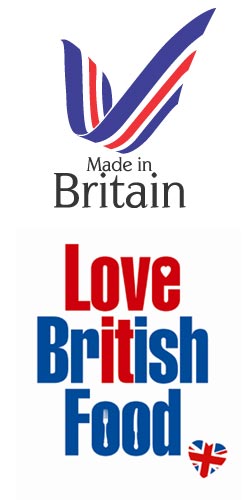 We feel it's vitally important to promote Great Britain as well and make sure all your customers are aware of any British produce you have on offer. For those outlets in and around the venues there will be huge numbers of tourists and visitors who will be happy to try Britain's finest foods.
Goddard's Pies are already seeing an increase in the number of new customer enquiries as food businesses all around the UK start planning their activities and menus. Our quality pies are handmade and generously filled with tender meat and great flavours.
Goddard's Pies can offer:
• Fourth generation pie makers
• Family business since 1890
• Handmade pies made in Britain
• Quality ingredients sourced in Britain
• British meat
• British flour
• Great range of new and classic pie flavours
If you would like to offer quality, handmade British pies with a heritage that goes back to 1890 then please get in touch.
Goddard's Pies are proud to be members of Love British Food and Made in Britain.